CATEGORIES
Customer reviews
Kevin of Austin, TX
Thank you for recommending the new classic Hepa of yours. Much better than my old Classic XL-15, quieter and stronger, too. Will recommend to friends and family. God Bless and keep up the good customer service!
Greg of N. Hollywood, CA
I have bought a refurbished Fresh Air, but they did not have one, so they sent me a brand new one with no additional money. Unit came in 5 days and works great. Very friendly customer service! Will buy again!
Power Adapter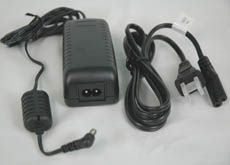 Power Adapter
Sale Price: $39.99
Regular Price: $49.95
Add to cart
Power Adapter for EcoBox and FreshAir Box air purifiers.


Warranty: 90 days