CATEGORIES
Customer reviews
Kevin of Austin, TX
Thank you for recommending the new classic Hepa of yours. Much better than my old Classic XL-15, quieter and stronger, too. Will recommend to friends and family. God Bless and keep up the good customer service!
Greg of N. Hollywood, CA
I have bought a refurbished Fresh Air, but they did not have one, so they sent me a brand new one with no additional money. Unit came in 5 days and works great. Very friendly customer service! Will buy again!
Ozone Plate 2-pack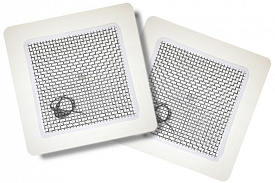 Original Heavy Duty Ozone Plate - 2pack
Sale Price: $49.99
Regular Price: $59.95
Add to cart
Original ozone plate lasts twice as long and produces tested amounts of active oxygen.
Fits all following air purifier models manufactured by Alpine, EcoQuest, Living Air, Vollara, Healthy Living, Spring Air, Lightning Air & Natures Air.
Fresh Air
Classic
XL-15
XL-15C
XL-15S
Breeze
Breeze AT
Flair
880
Ozone Blaster
Eagle 2500
Eagle 5000
Salon Air
Size: 4 1/2" x 4 1/2"
Clean with water and brush. No soaps, no chemicals. Only amonia may be used.
Replace every 2 years.