CATEGORIES
Customer reviews
Kevin of Austin, TX
Thank you for recommending the new classic Hepa of yours. Much better than my old Classic XL-15, quieter and stronger, too. Will recommend to friends and family. God Bless and keep up the good customer service!
Greg of N. Hollywood, CA
I have bought a refurbished Fresh Air, but they did not have one, so they sent me a brand new one with no additional money. Unit came in 5 days and works great. Very friendly customer service! Will buy again!
Eagle 5000
Eagle 5000 is not being manufactured any longer as new technology has been introduced in our new premium model Breeze 2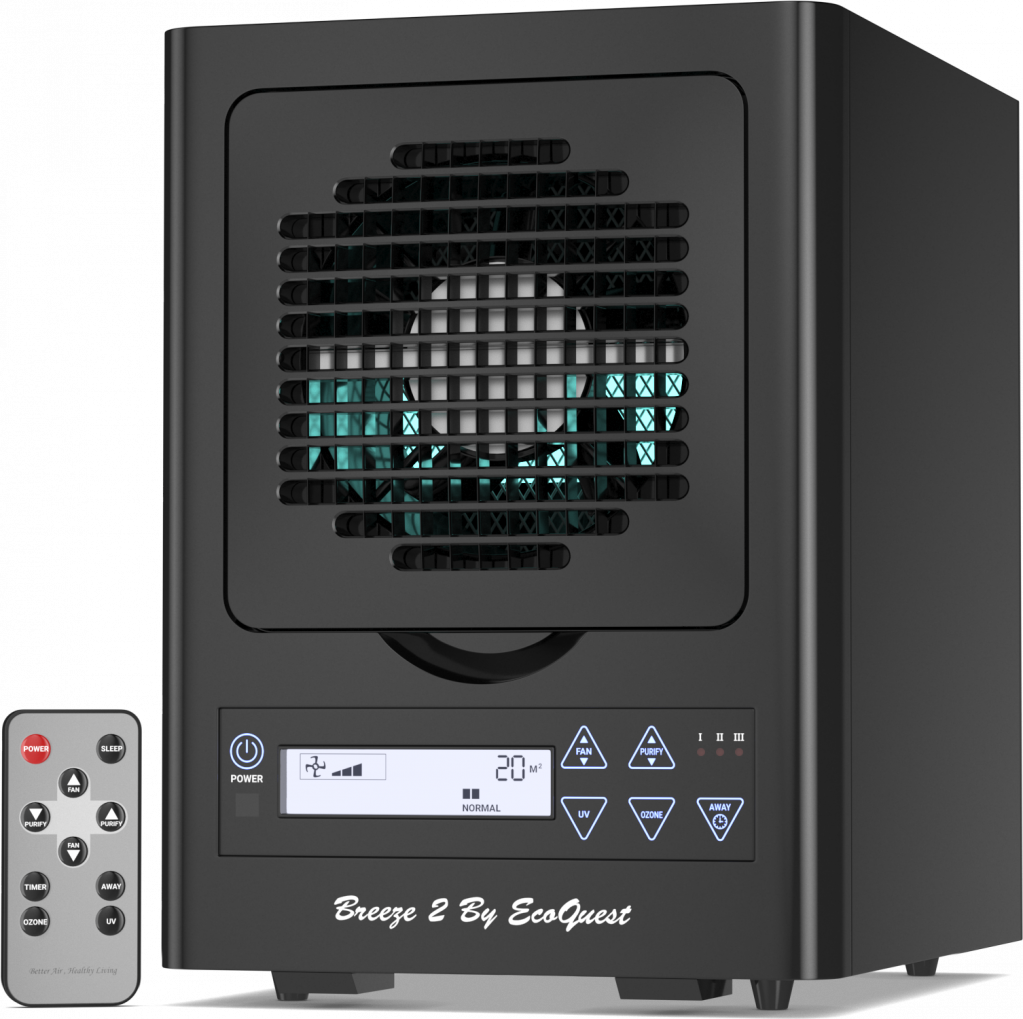 Eagle 5000 portable commercial air system

If you are looking for a modern, self-contained, multilevel air purifying system, The Eagle 5000 might be worth your consideration. This system was created to be your ultimate weapon against fetid odors and all kinds of visible smoke in public environments. With its unique technology of needle point ionization, The Eagle 5000 recreates negative and positive ion fields in pulsation mode; the system is also amplified with the corona discharge ozone technology. The Eagle 5000 works best in areas with high smoke density and tough odors where they originate. Efficient working area for this device is about 3,500 square feet.
Features:
Self-contained, mobile, multilayer technology for best air purifying results.
Adaptable ozone generation.
Ion injector (DC) with the option to set desired ratio output: negative or positive.
Pulsating mode for generating +/-- ion fields (up to 60 feet).
Charcoal deodorization barrier.
Washable permanent lint barrier.
Applications:
Bars

Restaurants

Casinos

Automotive body shops

Small woodshops
Bowling alleys

Theaters

Night clubs

Service clubs

Salons
Specifications:
Electrical:

- 120VAC, 0.8 amp, 60 Hz 20 KV DC ion generator

- 60 watts 24-30 KV, 20-30 KHz ion pulsator

Mechanical:

- 82 CFM variable fan speed

- Adjustable DC ion control

Dimentions:

- 15.5" H x 12" W x 12.75"

Weight:

- 35 pounds (15.9 kilograms)

Coverage: