UV Air Purification System
Air purification with ultraviolet light allows not only to remove dust, hair, epidermal particles, dust mites, and many allergens from the air but also to carry out bactericidal treatment with the help of an ultraviolet lamp. Passing through a chamber with this radiation, the air is disinfected. Bacteria, viruses, and fungi are destroyed. Such bactericidal air purifiers are in demand in hospitals, children's institutions. But people often buy them at home to protect against viral infections.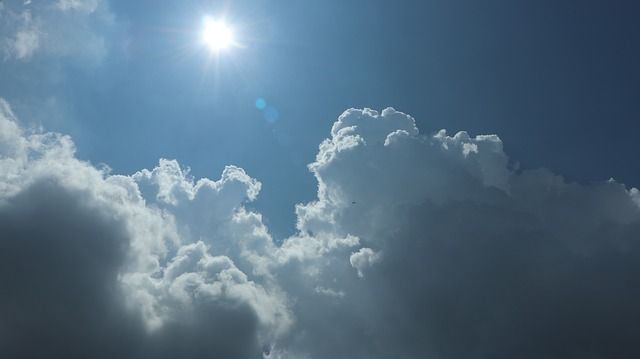 Are UV light air purifiers effective?
Buying a device with antibacterial air purification is recommended for everyone who has young children, who often catch colds. Such a disinfectant will protect not only from viruses and bacteria but will prevent mold from growing in the house, remove dust and allergens. But in order for it to effectively perform its functions, you need to know what to pay attention to when choosing.
Performance
The performance of the device depends on the speed of the fan, the size of the chamber, and the quality of the UV lamp. For effective air purification and disinfection, it is necessary for all the air in the room to pass through the device 2-3 times per hour.
Protected area
It is necessary to take into account what room the purifier is designed for. Most models can be used in standard rooms of 15-25 m2.
Noise
The air purification ultraviolet itself does not make any noise, but you can hear the fan. If the device will be used at night, it is better to choose models with a reduced noise level or with the presence of night mode.
Filters
For the air to be purified not only from bacteria and viruses but also from dust and other contaminants, it must pass through filters. Usually, in a good appliance, there are several: pre-filter, a fine filter, adsorption filter.
Can UV air purifiers kill coronavirus?
With the appearance of coronavirus, the issue of air disinfection became relevant not only for medical institutions. Today there is a need to organize disinfection in every apartment and office. Given that equipment to destroy bacteria and viruses has never been a matter of prime necessity, many people simply do not know what devices can be used for disinfection, including in the presence of people.
The most well-known technology is air purification ultraviolet disinfection. Almost everyone has heard that the UV lamp destroys pathogens. This is exactly how bactericidal recirculation works - the only devices from the group of disinfectors, which are familiar to many people.
Manufacturers offer quite a few models of recirculation, but in fact, they are all a kind of housing with a built-in fan and an ultraviolet lamp.
UV is electromagnetic radiation of the optical (visible) spectrum with a wavelength range from 100 to 400 nm. Due to the fact that this spectrum is visible to the human eye, we clearly define the operation of the air purification with ultraviolet light as a visible white-violet glow.
Scientifically speaking, UV has a destructive-modifying effect on the cell's RNA and DNA.
These changes gradually accumulate and over time, damaged cells are unable to divide. This leads to their extinction in the first and subsequent generations.
Different species of microorganisms are susceptible to different ranges of the ultraviolet spectrum.
Bacteria are known to be the most sensitive to UV light. Soft, short-wave UV-C radiation (200-300 nm) is sufficient to kill them. Then, in descending order of sensitivity, go fungi, yeast, bacterial spores, and viruses.
Viruses are the most resistant to UV radiation. Viruses require ultraviolet light in a harsher range - UV-B or even UV-A - to cause noticeable damage to virions.
What is a UV air purification system?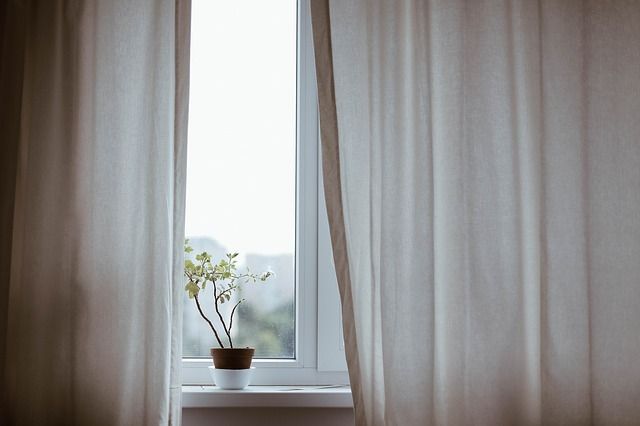 Such a device sucks the air inside with the help of a fan. It first passes through a system of filters to get rid of dust particles. Then it enters the chamber with the UV lamp. There occurs the splitting of microorganisms under the influence of radiation. Air is discharged into the room already clean and disinfected.
Such devices effectively cope with any organic contaminants, decompose chemical compounds. The principle of operation is similar to quartz disinfection, which has been used to disinfect the premises for many years. Only in contrast to the quartz lamp, ultraviolet cleaners can be turned on in the presence of people, because they have a closed housing and the radiation does not come out.
Ultraviolet purifiers have many advantages. They are compact, mobile, easy to use devices. They consume little electricity, are quiet and safe for humans. Therefore, they can be used in the bedroom or children's room. This air purification ultraviolet creates a comfortable microclimate for humans. It has such pluses:
Destroys fungal spores, preventing the appearance of mold;

Does not emit harmful substances, so you can use in the presence of people;

Effective against many bacteria and viruses in the air;

Eliminates unpleasant odors: tobacco smoke, cinders, exhaust fumes;

Cleans the air from dust and allergens.
The disadvantage of an ultraviolet air purifier is that it must be used strictly according to the instructions.
Are there any air purifiers that kill viruses?
UV purifiers are not the only ones that can keep viruses at bay, but the air purification in other devices is usually provided by filters. Most air purifiers have a comprehensive three to five-stage purification system. They can use the following filters:
HEPA;

Ionic;

Photocatalytic, etc.
Devices with a HEPA filter have the highest efficiency against virus particles that are in the air. In purifiers with an ionic filter, germs through anions. Viruses that have a positive charge are attracted to the anions, which keep the former from flying up.
In addition to gas pollutants, odors, and other harmful impurities, the photocatalytic filter cleans the air from viruses and bacteria. Germs are killed by UV radiation on porous glass, where a catalyst - titanium dioxide - is applied.
Are air purifiers worth the money?
An air purifier is a device that provides multi-stage air filtration to remove dust, odors, pet hair, and other contaminants along with bacteria and viruses.
This device is good because it, by destroying viruses and bacteria, prevents the development of serious diseases such as viral hepatitis, viral pneumonia, respiratory diseases, etc.
Such a device should be purchased by those who:
Advocates prevention of viral diseases, including the flu;

Wants to create a healthy and comfortable microclimate in the house;

Cares about the health of their children.
To buy an air purifier means to protect yourself and your family members from dangerous viruses and serious illnesses.